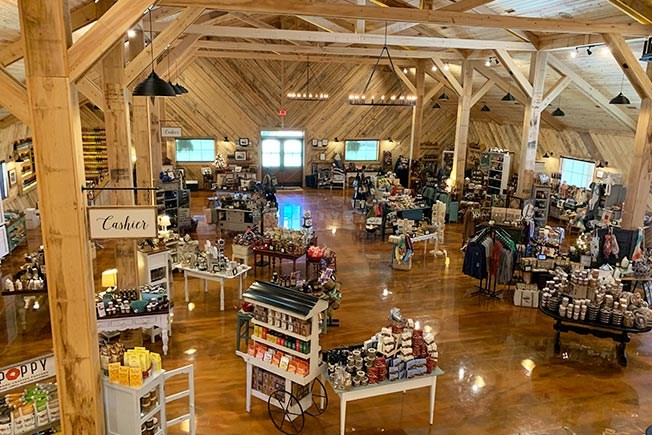 Gift Shop
What once started as a 250 square foot shop to sell Christmas trees has now become one of our most popular stops. Our gift shop changes with the seasons and you will be sure to find that unique gift from our large selection of home décor, candles, jewelry, & more!
No matter what time of year, we will always have items for that special season that we have come to be known for… Christmas!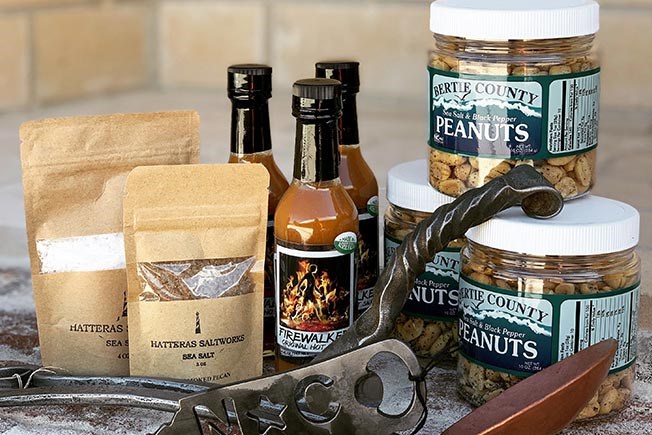 NC Products Barn
What is the North Carolina Products Barn (or NCPB, as we call it)? Being born and raised here in eastern North Carolina, we wanted to create a place to promote local industries and showcase all of the products that are made right here in the Tarheel State. Our newest addition is home to the largest variety of products that are all produced, manufactured, and crafted in our great state. From the Mountains, Piedmont, and the Coastal Plains, we hope to have all 100 counties represented. We hope you will be as surprised as we were at what you can find that is actually made here. From suspenders, pottery, and mismatched socks to specialty coffee, handcrafted foods, and unique wines, there truly is something for everyone!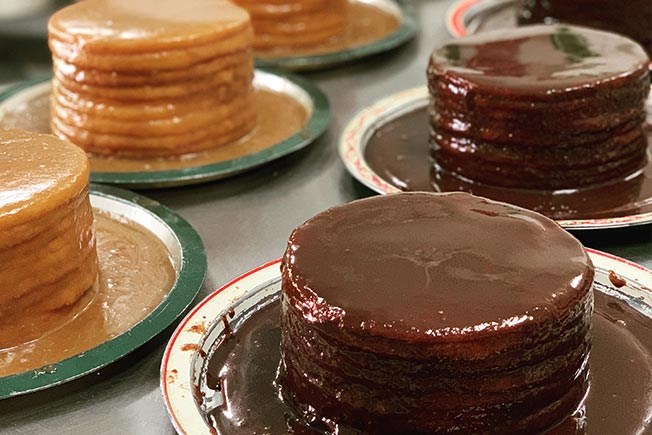 Bakery
Come visit our famous bakery with some of the best baked goods in Onslow County! Come try a slice of our famous old fashioned 10 layer chocolate cake as featured in Our State Magazine, or preorder a whole one to take home! You can sit down and enjoy old fashioned apple turnovers, danishes, assorted cookies, or choose from many other goodies. We also have soda, cider, coffee, and other refreshments available for your enjoyment.
In addition to baked goods, we have a large assortment of jams, jellies & local honey available as well!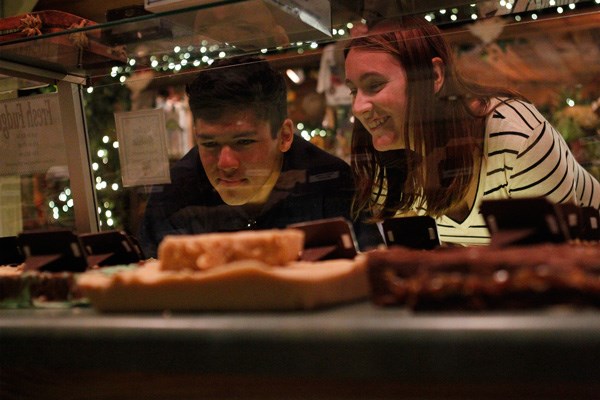 Fudge
At Mike's Farm, we make our very own fudge right in the bakery. We offer over 25 different kinds of fudge on any given day and even have a variety of sugar-free options. You can also mix and match your flavors! And don't forget, buy one pound of fudge and get another quarter pound free!
Operating Hours
November 16th- December 30th:
Monday-Saturday: 10:00am-9:00pm
Sunday: 2:00pm-9:00pm

Thanksgiving Day: 3:00pm-9:00 pm

**Closed Christmas Eve & Christmas Day**