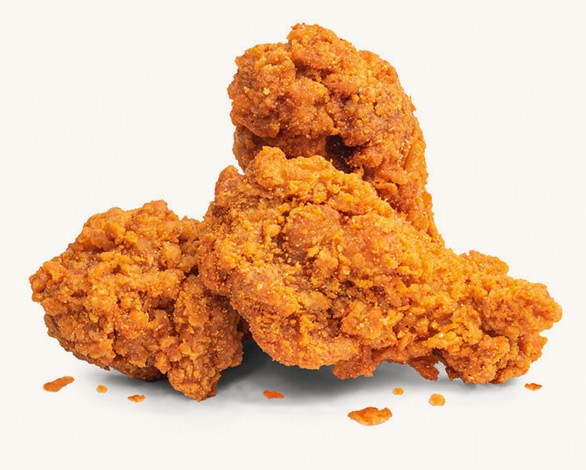 Family Style With a Touch of Country
Mike's Farm serves up all our dishes family-style with a touch of country. So have a seat at one of our large farm tables, and we'll bring our bowls of fried chicken and all the fixin's. We have plenty of comfortable rocking chairs on the front porch for you to relax in while waiting for your table or to recuperate after eating 'til your buttons pop! Our walls are covered with antiques, photos, and trinkets from the local area throughout history. If you leave here hungry, you can't blame us!

Our Menu
Our dine-in menu features the best of down-home country cooking. All you can eat fried chicken, pork loin and gravy, country ham biscuits, mashed potatoes, macaroni and cheese, green beans, corn, and then we top it off with a sweet dessert!
Take out is also available by calling 910-324-3422 ext 30. Your choice of one or both meats, mashed potatoes, choice of two other sides, and biscuits. One meat is $9.95, and both meats is $10.95.
Adults: $17.99
Seniors: $16.99
Ages: 7-11: $10.99
Ages 3-6: $7.99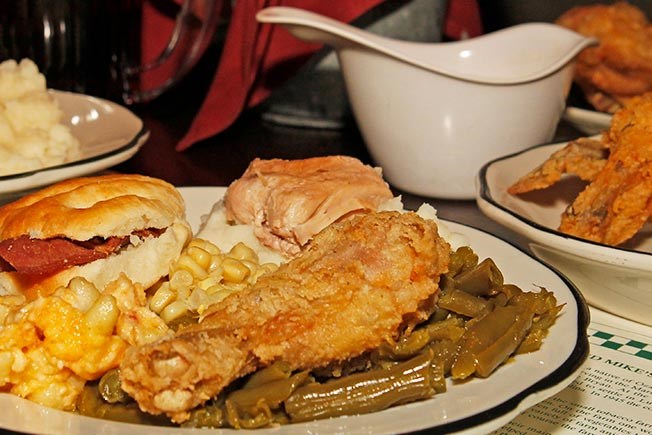 Operating Hours
January 12th- September 1st:
Sunday-Wednesday: Closed
Thursday-Saturday: 4:00pm-8:00pm

No Reservations Needed!